Gluten free Banana & Blueberry Pancakes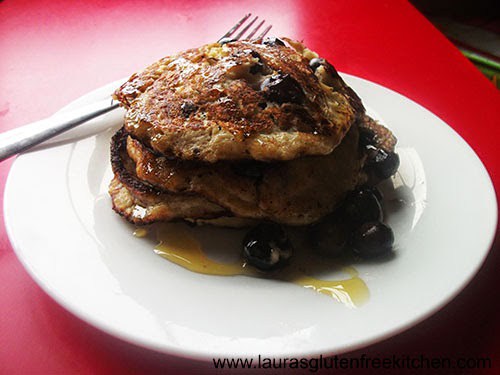 Blueberries
2 Eggs
3 Banana
Maple or golden syrup for serving
Cooking spray or butter for frying
Peel and slice the bananas
Mash the bananas and add the eggs.
Mix until fully combined.
Heat a non stick frying pan on medium heat.
Spray with cooking spray or just use butter.
Fill a ¼ sized measuring cup with the pancake batter.
Pour measuring cup onto heated pan. Add a few blueberries
Cook each side until lightly brown.