Gluten Free Peanut Butter Granola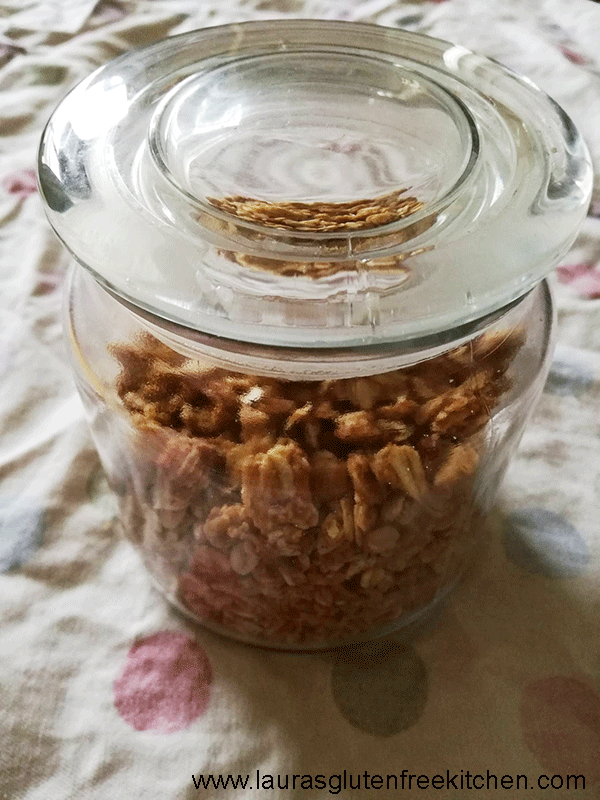 4tbsp Creamy Peanut Butter
4tbsp Honey
2tsp Ground Cinnamon
2 Cups Gluten Free Rolled Oats
Preheat oven to 325*F/160*C.
Spray cookie sheet with non-stick cooking spray or grease with coconut oil like I did. Set aside. Combine peanut butter and honey in a bowl and microwave until peanut butter melts (approximately 20 seconds). Stir.
Stir cinnamon into peanut butter and honey mixture. Add oats and stir until oats are completely covered in peanut butter mixture. Spread out oat mixture onto prepared cookie sheet and bake for 10 minutes (Stirring half way) until granola is slightly browned.
Let cool until granola is crunchy.
Recipe by at https://laurasglutenfreekitchen.com/2017/01/gluten-free-peanut-butter-granola/